Erin Lafond is a New Hampshire writer who focuses on film and literature. She particularly loves examining pop culture and how we perceive contemporary media.
She has spent the last few years blogging for businesses and working as an editor.
Erin obtained her master's in English and a certificate in Women's and Gender Studies from Boston College in 2018.
She can be reached at [email protected]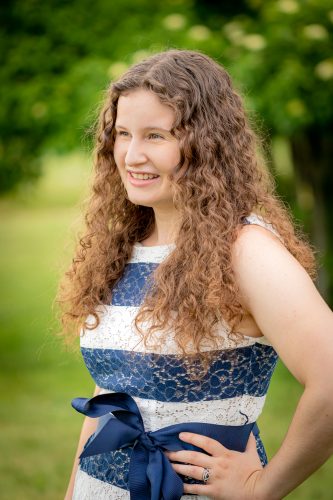 Curriculum Vitae
EDUCATION
Boston College – Chestnut Hill, MA
MA in English – Dec 2018
Certificate in Women's and Gender Studies
Southern New Hampshire University – Manchester, NH
BA in English, Minor in Art History – May 2015
Emphasis on Women's and Gender Studies
PROFESSIONAL EXPERIENCE
Account Manager, Ava and the Bee, Remote, February 2021 – Present
Write 15-25 blog posts for clients per month in their brand voice and cull images for each post
Respond to client emails, mange client files, and handle client invoices
Examine and streamline business processes as needed
Handle client onboarding by collecting and organizing client information
Manage subcontractors and assign tasks as needed
Post to business Facebook and LinkedIn accounts as well as manage Facebook group
Copywriter, Ava and the Bee, Remote, May 2020 – February 2021
Wrote 6-10 blog posts for clients per month in their brand voice and culled images for each post
Writer and Developmental Editor, Self-employed, Manchester, NH, December 2018 – present
Write informative and well-researched blog posts that outline the services of various companies
Work with clients as a developmental editor to help them develop their ideas and refine their language
Writing Fellow, Boston College, Chestnut Hill, MA, September 2016 – December 2018
Oversaw three fellow Writing Fellows and helped them navigate providing feedback to students, business writing, and remote meetings
Worked remotely with 14-20 students each semester to help them develop their writing and argumentative skills
Assisted 50-75 international students remotely with the development of their resumes each summer
Helped author and edit the 2016-2017 and 2017-2018 annual report
Teaching Assistant, Boston College English Department, Chestnut Hill, MA, August 2017 – May 2018
Met with students, performed preliminary grading, and taught the occasional class for Victorian Inequality (Spring 2018) and Asian-American Film (Fall 2017)
Library Assistant, Teen Services, Goffstown Public Library, Goffstown, NH, March 2015 – August 2016
Developed and ran two Teen Summer Reading Programs and increased program attendance and participation each year
Created programming for young adults including the creation of a Teen Creative Writing Club
Handled community outreach by meeting with local youth agencies, including serving on the board for the new Goffstown YMCA Teen Center
Handled Young Adult collection development by weeding and purchasing books, audiobooks, graphic novels, video games, and movies
Created program marketing materials and developed plans to increase monthly attendance
Managed social media for Facebook and Tumblr and gained experience with Instagram and Twitter
Provided readers advisory to teenagers and their parents
PAPERS PRESENTED
"Correcting Wonder Woman: The Power of Patty Jenkins"
Northeast Popular Culture Association, Worcester State University, 2018
CONFERENCE ORGANIZATION EXPERIENCE
MA Director
Boston College English Graduate Student Colloquium, Fall 2018
MA Assistant Director
Boston College English Graduate Student Colloquium, Spring 2018
HONORS AND AWARDS
"Outstanding Achievement in Research" for senior thesis "Writing a Novel: Research and Execution" – Undergraduate Research Day, 2015
"Outstanding Student" English Language and Literature, Southern New Hampshire University, 2015
PUBLICATIONS
"Writing a Novel: Research and Execution" excerpt, SNHU 2015 Undergraduate Research Day Journal of Proceedings, 2015
Articles/poetry written for the Penman Press, SNHU Student Newspaper, 2014-2015
PROFESSIONAL ASSOCIATIONS
Northeast Popular & American Culture Association, 2018-present
Sigma Tau Delta, 2015- present
Alpha Chi, 2014 – present
LANGUAGES
English (fluent)
French (developing)
OTHER SKILLS and ACTIVITIES
Creative Editor, Penmen Press, Southern New Hampshire University, 2014-2015
Worked with student writers to develop content, edited Creative Section, and served as a member of the paper's Editorial Board
Staff Writer, Penmen Press, Southern New Hampshire University, 2013-2014
Wrote an assigned article for every bi-weekly issue and participated in staff meetings
Secretary of the University Honors Council, Southern New Hampshire University, 2014-2015
Worked with Honors Administration to restart the Council and helped develop mission statement and policies; maintained communication between members, wrote meeting minutes, and kept Council records
Online Feed Monitor, Harvard/BCH's Healthmap.org, 2014
Monitored the tiger poaching feed and sorted content for a semester